BOOKS ON: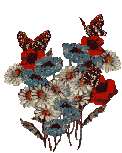 Hide A Butterfly ~ Teacher's Guide
An integrated GEMS unit for young children
Great Explorations in Math and Science
The Lawrence Hall of Science at the University of California, Berkeley
Under $8
The publisher says: "Paper butterflies and bird puppets help children learn about protective coloration. The class creates a mural of a blossoming meadow and enacts the drama of "The Butterfly Play." Skills developed include: observing, communicating, comparing, matching, role-playing and using scissors. Time: Three 20- to 60-minute sessions. Highly recommended!


Hide a Butterfly How To Hide a Butterfly
Under $3


The Very Hungry Caterpillar Board Book
Stands up to little hands ~ great in a center!
Under $8
The Very Hungry Caterpillar
Hardcover Edition ~ 20% off publisher's price


The Very Hungry Caterpillar
Book with Plush Caterpillar Toy
20% off publisher's price


Monarch Butterfly
the life cycle of the Monarch
in an easy-to-understand format
Under $7


The Butterfly Alphabet Book
An outstanding alphabet book from Jerry Palotta
Under $7


Monarch Magic!
Butterfly Activities and Nature Discoveries
dozens of activities for all ages


From Caterpillar to Butterfly ~ Let's Read and Find Books
perfect for emergent readers!
Under $5


Butterfly Story
The life cycle of the Red Admiral butterfly.


The Caterpillar and the Polliwog
About a polliwog who thinks he'll change into a butterfly!
Under $6


Amazing Butterflies and Moths
Eyewitness Juniors Series
gorgeous photography!


I Wish I Were A Butterfly
A wise spider helps a sad cricket realize
that he's special in his own way.
Under $7


A New Butterfly ~ My First Look at Metamorphosis
A Lift the Flap book for beginning readers.
Under $6


The Magic School Bus ~ Butterfly and the Bog Beast
A Book About Butterfly Camouflage


Butterflies, Bugs, and Worms
Young Discoverers Biology Facts & Experiments Series
Under $7

Butterfly Story
by Anca Hariton
A Monarch Butterfly's Life (Nature Up close)
by John Himmelman