As kids, the first thing we did when we got our new teddy bear home was to introduce it to their new family. We couldn't wait to take our new friends with us everywhere.

We loved our teddy bears as if they were real people and a member of our family. We named them, feed them, clothed them, cared for them, and took them on all the family vacations. When our teddy bears got sick, we nursed them back to health. When our teddy bears got dirty, we gave them a bath.

As adults, we are teddy bear collectors, now. See things have changed just a little for us. We now find a special shelf or table in our home to carefully display our new, clean, off-limits addition to the family. We leave on the original tags and dare not play with them.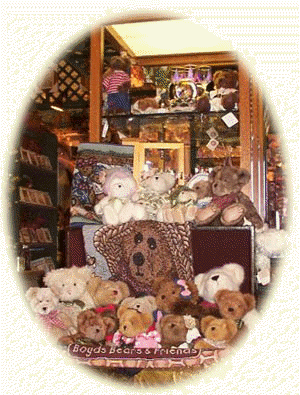 As adults, we love our aging childhood teddy bear. When other people see our played-with and faded teddy bear, they see something that should be thrown out. We see our favorite childhood friend. We know this teddy bear is a trusted companion who shares in our good times and sticks by us through the hard times.

All people -- young, old, male, female -- have these images. Even if a particular person has not directly experienced these feelings, they are sure to know someone who has.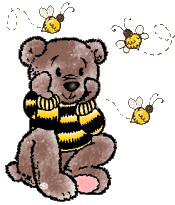 Teddy Bears are cute, cuddly, and adorable. Their spark captures the attention and imagination of young and old alike.


Teddy Bears have been around for 100 years. They were popular then, and they are popular today.


We like teddy bears for all occasions. We place pastel pink and blue teddy bears on the outside of baby shower gifts. We carry teddy bears holding diplomas and wearing cap and gowns with us at high school graduations. We bring smiling teddy bears with a nurse's hat to visit a sick friend. We even place teddy bear bride and grooms on the tops of 4-tiered wedding cakes.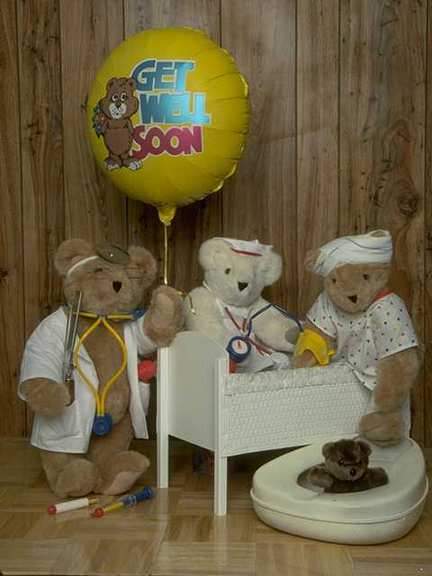 Teddy Bears are especially popular during holidays throughout the year. From New Year's Day in January to Christmas Day in December, teddy bears fill up grocery store check-out counters with their Stars and Stripes for the 4th of July and Jack-o-lantern costumes for Halloween. Some teddy bears have a simple Pilgrim's hat or Easter bonnet. While others sing festive songs or shout "Ho, Ho, Ho!" Whether they are red for Valentine's Day or green for St. Patrick's Day, teddy bears bring us joy year-round.