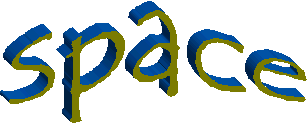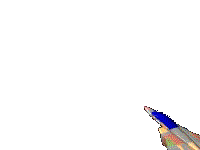 BY:

Mrs. Susan Stein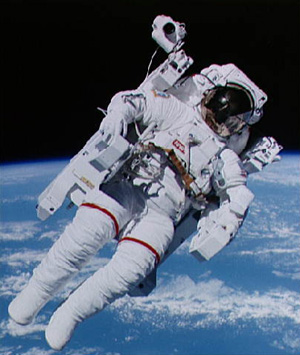 This image, from NASA, shows astronaut Bruce McCandless floating freely in space near the Space Shuttle.
Kids, please stay on TASK when using links!!

Introduction

Vocabulary Words

Our Solar System

The Sky

Lift Off

The Earth, Sun and Moon for first grader teachers

Links To Educational Sites

Poems

Astronomy For Kids

Worksheets/Writing

Games

Space Puzzle

Books

Space Riddles
Visit these links, but always stay on task! It is fun to visit with an adult helper. Great links for Teachers, too!

Visit the Space Telescope Science Institute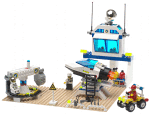 LEGO Town Space Simulation Station (6455)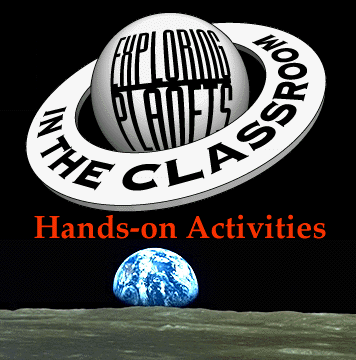 freely in space near the Space Shuttle.

Space Simulation




TO GO TO TOP JUST CLICK ON ABOVE LINK

Click on any Marvin to bring you back here.
SCULPT-A-PLANET: http://www.kinderart.com/sculpture/planet.htm
These planets are actually made from balloons, glue, and newspaper in a papermache project. Create a solar system, complete with moons, to hang in your classroom.
SPACE-THEMED COLORING PAGES: http://kids.msfc.nasa.gov/puzzles/coloring/
Find a sizeable collection of both on and off-line coloring pages, of rockets, earth, satellites, the space station, a space shuttle, and more.
On Line Jigsaw Puzzle- over 80 pieces-http://www.coloring.ws/puzzles/5.htm

SPACE-THEMED CRAFTS: http://www.dltk-kids.com/crafts/space/space.html
For early elementary students, find instructions for making moon rocks, space collages, a universe in a jar, and more.
SPACE AND PLANET ACTIVITIES: http://www.childfun.com/themes/space.shtml
Crafts, poems, recipes, games, and activities all gear up for a fun-filled space-themed unit for your elementary class.
ONCE IN A BLUE MOON: http://askeric.org/cgi-bin/printlessons.cgi/Virtual/Lessons/%20Science/Space_Sciences/SPA0016.html
Compliment your moon phases unit with this art activity using watercolor and white glue. Students will create a mini-book with their moon pictures by attaching a written page including a few basic facts they have learned about the moon. You can extend this activity by creating a flip-book illustrating the phases of the moon.
SOLAR SYSTEM PUZZLE KIT: http://www.spacedu.com/nasa%20online%20lessons/Solar_System_Puzzle_Kit.pdf
Download this pdf kit from NASA; your students can make an eight-cube solar system puzzle of the entire solar system with the kit, while learning much about the asteroids, sun, and planets. Grades 5-8.
PSRD Planetary Science Research Discoveries educational site sharing the latest research on planets, meteorites, and other solar system bodies being made by NASA-sponsored scientists. PSRD is a vital link for education, planetary and space science, and for learning how science works.




Space Science Activities featured in Future Flight Hawai`i, a K-12 Education project of the Hawai`i Space Grant Consortium.




NASA Space Science Education Resource Directory.


Thursday's Classroom activities, lesson plans, and grade-level reading material about space science from NASA Marshall Space Flight Center.
NASA Spacelink electronic information system for educators.


Solar System Lithographs. This set of fifteen photographs includes asteroids, comets, moons, the nine planets, and the Sun, plus background information for each (from NASA Spacelink).


The Nine Planets by Bill Arnett: history, mythology, and current scientific knowledge of planets and moons.


Views of the Solar System multilingual presentation with images.


Welcome to the Planets extensive archive of images from NASA planetary exploration programs.


NASA's Office of Space Science Education and Public Outreach, extensive list of resources.


NASA's Structure and Evolution of the Universe Education Forum activities and programs.


NASA's Origins Program Education Forum classroom activities and tutorials.


NASA's Sun-Earth Connection Education Forum classroom activities.
POETRY from NASA's Imager for Magnetosphere-to-Aurora Global Explorer (IMAGE) satellite program, for learning about Earth's magnetic field, aurora, and how solar storms cause disturbances in the Earth's space environment.


INSPIRE, bringing the excitement of observing natural and manmade radio waves in the audio region to high school students.


Educational Outreach fact sheets, hands-on activities, and publications from Johnson Space Center's Astromaterials Curation site.


Astronomy and Space Science activity catalog inquiry-based, hands-on activities compiled by Andrew Fraknoi, Astronomical Society of the Pacific.


Earth and Sky a daily science radio service and web site with stories covering Earth Science, Astronomy, and Environmental Science.


StarChild a learning center for the youngest astronomers from Goddard Space Flight Center.


NASA's Discovery Program missions, news, and educational resources.


LPI Education Resources Catalog products and resources for grades K-12, compiled by the Lunar and Planetary Institute. We are listed under "Curriculum Materials."

BBC Education Web Guide lists us as a quality site.


Outer Orbit educational site with classroom activities from Space News.


SOLAR SYSTEM ONLINE: http://quest.arc.nasa.gov/sso/ Here is a good starting point for any project on the solar system. Find background info for research, bios on NASA experts, live images from Hubble, and activities for students to pursue.
OUR SOLAR SYSTEM: http://www.ospi.wednet.edu:8001/curric/space/planets/ Basic information about the planets and their properties; click on the links for more in-depth information and research.
SOLAR SYSTEM EDUCATION: http://solarsystem.nasa.gov/education/education.html Intended mainly as an extensive resource for educators, students can nevertheless navigate the site for up to the minute information and research on the planets, the latest technologies, and key concepts.
WELCOME TO MISSION CONTROL: http://europa.la.asu.edu/epo/mission_control/index.html Students can take a virtual field trip through space-- chose from being a surveyor on Mars, choosing a Magellan mission to Venus, or Galileo at Jupiter.
STUDENTS' RESOURCE PAGE: http://www.jpl.nasa.gov/forum/students.html Start with Intro to the Nine Planets and Welcome to the Nine Planets, and go on to explore views of the solar system and robotic spacecraft.
STUDENT PROJECTS . . . MAKE SCALE MODELS OF THE PLANETS: http://marsnt3.jpl.nasa.gov/education/modules/webpages/activity1.htm By creating two-dimensional models to scale, students will devise an accurate representation of planet size.
Find out what phase the moon was in on the night you were born!
http://tycho.usno.navy.mil/vphase.html

RETURNING PICTURES FROM SPACE: http://europa.la.asu.edu/epo/rpfs.html How are space images transmitted and received? Students can find out here, and then apply their learning to interpreting digital images from Jupiter.
WHAT CAN CRATERS TELL US ABOUT A PLANET? http://marsnt3.jpl.nasa.gov/education/modules/webpages/activity3.htm Students will learn to study impact craters and learn how to interpret their meaning in a geological sense.
CHART YOUR COURSE: http://www.fi.edu/fellows/fellow9/dec98/outline.htm Use this outline guide to help develop your research project, or for activity suggestions.